PET Preform Injection Molding Machine
PET preform injection molding machine series are designed for PET material performing according to latest molding technologies. It features professional screw and barrel design, precise temperature controlling system and special ejector design. Servo motor is available in this plastic injection moulding machine, no matter in the hydraulic system or in plasticizing system...

PET Cap Molding Machine
PET bottle cap injection moulding machine is specially designed for molding of packaging products, such as caps, fast food container, and other thin-wall products. It is characteristic of reliable design, superior performance and short molding cycle time (less than 5 seconds)...
PET Series Injection Molding Machine
Introduction
Polyethylene terephthalate/PET injection molding machine is developed and manufactured with the combination of both home and abroad latest technology. It is superior to traditional machines in high efficiency, good stability, environmental protection and economy.
Types of PET Injection Molding Machine
1. PET Preform Injection Molding Machine
1) Big diameter screw design and L/D ratio
2) High plasticization capacity
3) Extended machine framework, enlarged space between tie bars, mold opening stroke, mold thickness, and ejection stroke
4) Specialized screw set for PET+FB or slice PET are on request as option
5) More than four stages precise temperature PID control for barrel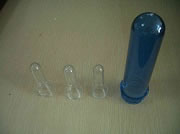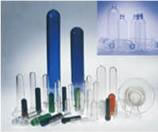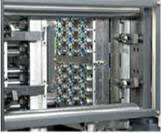 2. PET Cap Molding Machine
1) It adopts enlarged ejection system for fast ejection of multi-cavity products.
2) It has low friction oil seal which enhances machine response.
3) The high precision sensor can monitor clamping force online.
4) Cooling time can be shortened with the adoption of enlarged water cooling system.
5) The moving platen and tie bar are designed with self-lubricating bearings, minimizing pollution.