Select Model:
HXF218PET
HXF298PET
HXF330PET
HXF410PET
PET Preform Injection Molding Machine(Polyethylene Terephthalate)
Description
PET preform injection molding machine series are designed for PET material performing according to latest molding technologies. It features professional screw and barrel design, precise temperature controlling system and special ejector design. Servo motor is available in this plastic injection moulding machine, no matter in the hydraulic system or in plasticizing system, or available in the machine's controlling system (optional). As one of the main products by us, the PET preform injection molding machine is manufactured after many a research and development.
Specifications of PET Preform Injection Molding Machines
1. Big diameter screw design and L/D ratio
2. High plasticization capacity
3. Extended machine framework, enlarged space between tie bars, mold opening stroke, mold thickness, and ejection stroke
4. Specialized screw set for PET+FB or slice PET are on request as option
5. Four or above stages precise temperature PID control for barrel
6. Spring nozzle for the PET machine below 400T, hydraulic nozzle for 400T (effectively avoiding overflow in PET preform injection molding machine)
7. PET Dehumidifying dryer selected for PET resin's special demands of removing moisture
8. Suitable for both varied pump and standard pump
Advantages
1. Our PET preform injection molding machine adopts the special designed screw and large torque melt motor, in order to facilitate PET plasticizing and molding.
2. With the high power motor pump system, it can achieve shorter cycle time.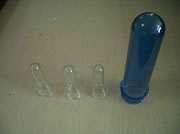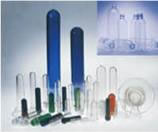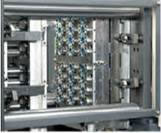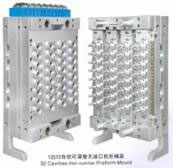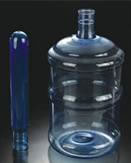 PET Machine Series
Our experienced engineering team designs the PET preform injection molding machines according to the property of PET material and practical applications. Thus, these machines can meet various requirements from customers.
Production Instance: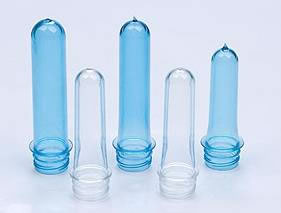 Product: PET preform
Weight:35g
Diameter:28mm
Cavity :32 cavities
Cycle time: 45s
Suggest machine : HXW366PET