Unmixed Two Color Injection Molding Machine(HXS Model)
Select Model:


HXS 260
HXS 400
Features
1. The unmixed two color injection molding machine is featured with colorful and attractive appearance. Meanwhile, it is composed of two injection components, namely the major and minor parts, which can inject material not only synchronously but also alternately by two screw bars controlled by professional programmable computer.
2. It is also used for manufacturing the multi-layer products while with low production cost.
3. Our unmixed two color injection molding machines can be applied into a wide range of fields, like two color forming, or the raw material forming including PP,PE,PS .etc.
Advantages:
1. Ramp-row five support point double crank web structure, mold board designed by the computer parameters optimizing design.
2. Mechanism, electronic and hydraulic triple interlock safety protection function.
3. Multiple hydraulic liftout type.
4. Multiple stages control for mold opening and clamping pressure, speed, position control.
5. Hydraulic motor-driving gear mold adjustment.
6. Special technique treatment, reliable strength.
7. Automatic centralized lubrication system.
8. Mold open and clamping,liftout position control.
9. Automatic mould adjustment function.
Product Instance by Unmixed Two Color Injection Molding Machine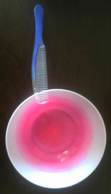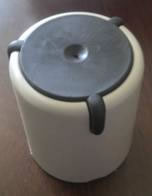 Injection Part of Unmixed Two Color Injection Molding Machine
Two parallel injection parts with independent control and various injection motions are provided for customers' selection.
1. Screw pre-plasticizing device is driven by high-torque motor.
2. High-quality alloy screw and charging barrel both accept nitridation treatment.
3. Charging barrel temperature is controlled by computer PID.
4. This unmixed two color injection molding machine is equipped with storage back pressure adjustable system.
5. Micro adjustment device is specially designed for accurate nozzle center aiming.
6. Multi-level injection is conducted with stable pressure, accurate speed and precise location control.
7. Screw cold star-up is performed under dedicated protection.
8. Injection position is electronically controlled.
9. Unmixed two color injection molding machine adopt anti-skid aluminum as material to build its machine cover.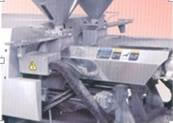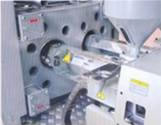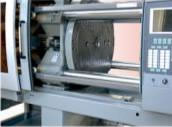 Clamping Part
1. This unmixed two color injection molding machine is equipped with high-quality and durable rotation plate which is installed with axially movable needle bearings. Besides, hydraulic positioning pin is utilized for position setting, ensuring that the rotation plate can run fast and smoothly in the correct position.
2. Clamps have no contact with the movable molds when rotation plate is running. In this way, troubles due to friction are avoidable.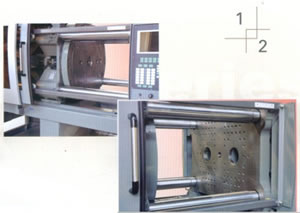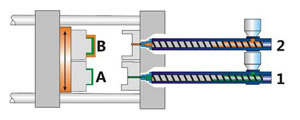 Typical One:
HXS 260Unmixed Two Color Injection Molding Machine
MODEL: HXS 260
TECHNICAL PARAMETER TABLE
A&A
A&B
A&C
B&A
B&B
B&C
INJECTION UNIT
SCREW DIAMETER
Mm
32
35
38
32
35
38
SCREW L/D RATIO
L/D
23.7
21.7
20
23.7
21.7
20
INJECTION CAPACITY (THEORETICAL)
cm3
133
164
187
133
164
187
INJECTION WEIGHT(PS)
g
120
150
170
120
150
170
OZ
4.2
5.2
5.9
4.2
5.2
5.9
INJECTION PRESSURE
MPa
271
227
192
271
227
192
INJECTION RATE
g/s
58
70
82
58
70
82
PLASTICIZING CAPACITY
g/s
10
12
15
10
12
15
SCREW SPEED
rpm
220
220
CLAMPING UNIT
CLAMP FORCE
KN
2600
OPEN STROKE
mm
470
MAX. MOULD
mm
500
MIN. MOULD
mm
180
SPACE BWTWEEN TIE-BARS (W×H)
mm
460×800
EJECTOR FORCE
KN
33
EJECTOR STROKE
mm
150
EJECTOR NUMBER
n
1*2
WHEEL DIAMETER
mm
763
OTHERS
PUMP PRESSURE
MPa
16
MOTOR POWER
KW
22
HEATING POWER
KW
6.9
MACHINE DIMENSION (L×W×H)
m
5.55×1.75×2.00
MACHINE WEIGHT
t
9
Mold Plate Dimension: